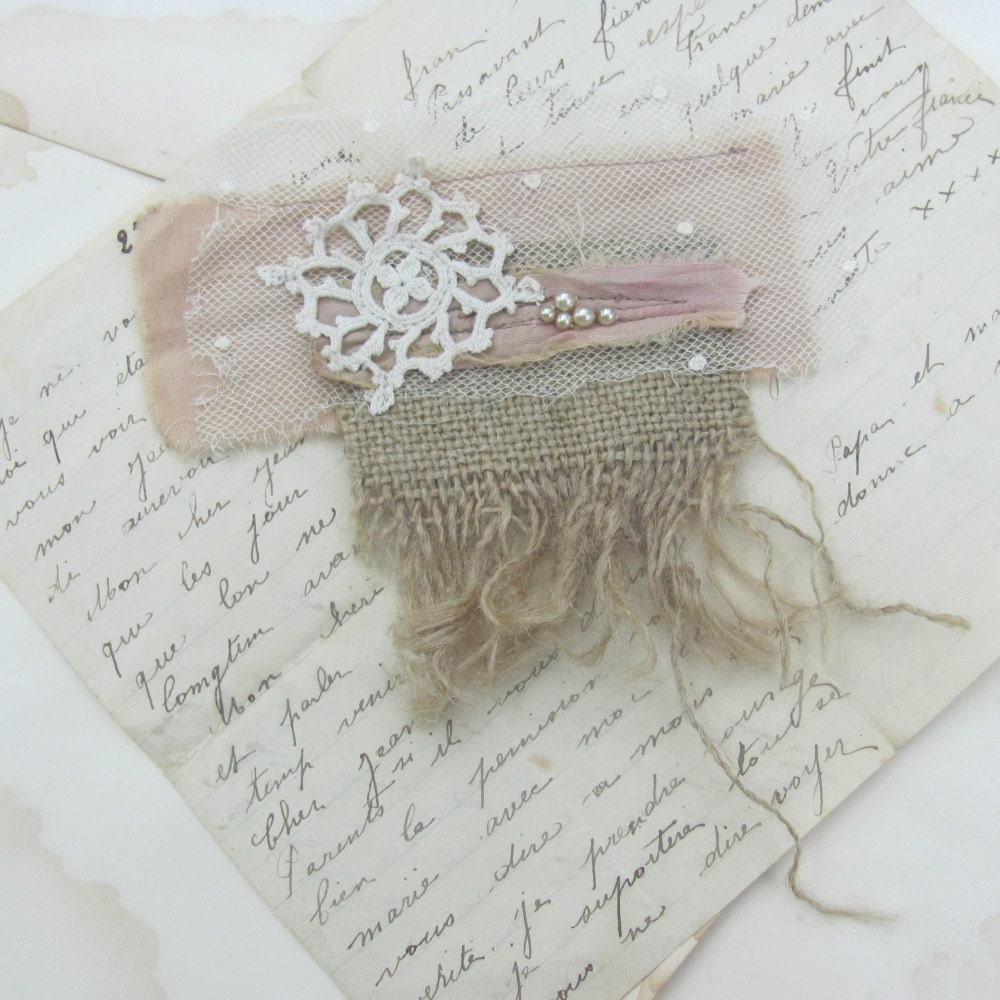 * Image via
Vicki Sheehan
On Poets United, I featured artist
Vicki Sheehan
. I think of her art as 'Visual Poet' :D
Vicki gathers items to tell a story. She lays everything out and starts putting pieces together. She sometimes does this for several weeks, before coming up with the final arrangement. Next she glues or sews everything together. She always use originals and everything she uses is really old. She feels it keeps the piece more authentic. Sometimes she will just use a small piece of something, telling just a piece of the story. She says, "It makes it more mysterious." You can read more of the interview at
Poets United
.
Here is another piece of her art: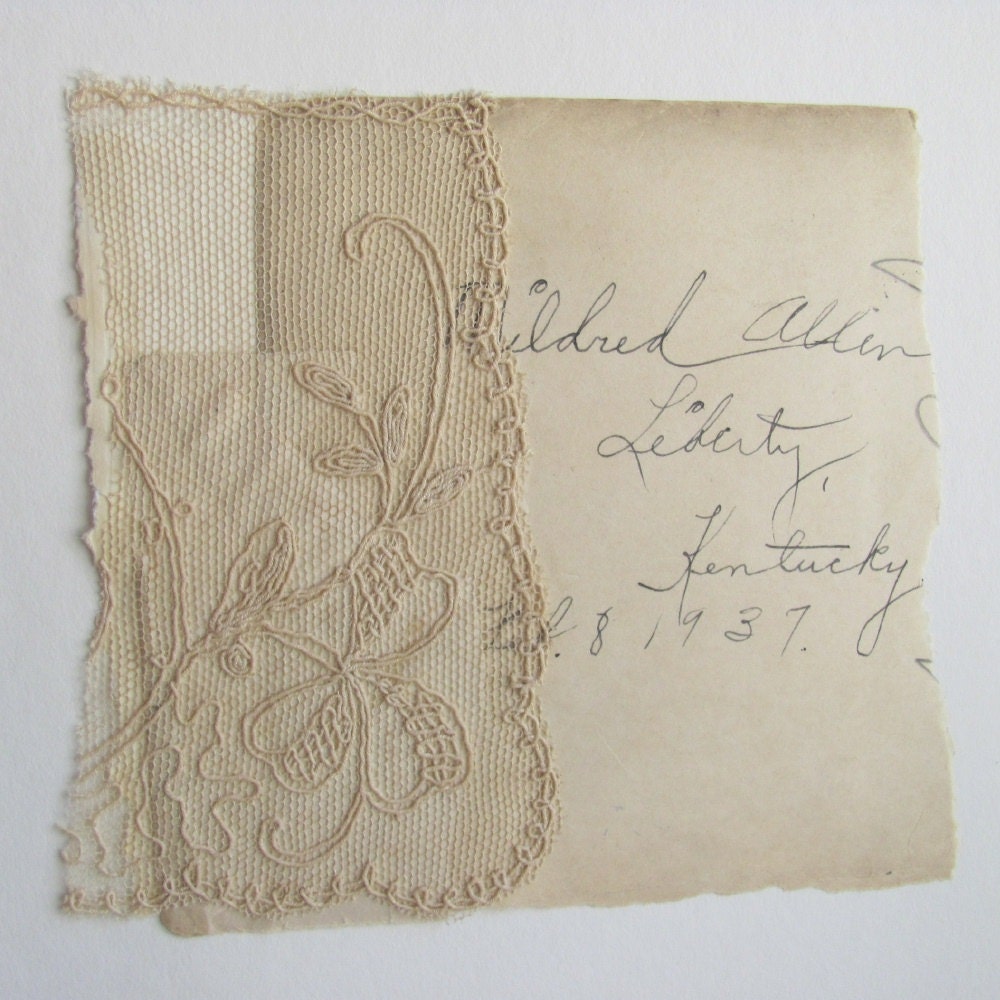 My poem combines the two art forms. I love Vicki's art, if you remember I purchased one of her journals. In the center was a handmade paper butterfly :D
You can visit her
Etsy shop,
to see more of her lovely creations! She also makes amazing leather journals!
I found this quote while I was gathering my words I thought I would share:
"To learn about the invisible, look at the visible."-Talmud
was there love and happiness?
sepia clouds offer visions
like a portal from the past
what desires, what longings, what strife
once sparkled jewels, starched linens and crisp pages
in the old paper, crumbling n' dry
their flesh, their voices, their laughter
they reappear like gray ghosts
glints of silver pink light
a labyrinth of their memories
I arrange these talismans
Elizabethan patterns of
a sunken garden
like a tour you are
invited to see...
hellebore leaves, tassels and delicate knots
outline the mood of
elegant restraint
a veil of gauze illuminates
the faded leaves of reverie
these delicate offerings
like hands
touch me with
their parched images
like
a silhouette of obscure stars
I sew n' glue
arranging their torn edges
the threads of yesterday
allowing them
dance

This was an easy n' difficult write for me. Easy because the words came quick, difficult because their were too many. I think I could of written three poems. I found it hard to decide what to edit. Great subject, I might just share another poem later on! ;D
Thank you Vicki for sharing your art with us at Poets United!
I enjoyed interviewing YOU~