I am sorry I have been away-I had a bad allergy reaction. I thought about going to the ER, but the thought of it gave me more anxiety. I started to feel better, after some mega doses of Benadryl and lots of sleep. After, the anxiety left and my hives faded, a sinus infection decided to pay me a visit. My anxiety started with a food related allergy. Damn soy-it is in everything! I am trying to keep a journal of what I eat-so I will be more aware. Sometimes I think eating out is like playing a high stakes gambling game, in Las Vegas. Yeah, I know I lost big time!
My husband and family were watching scary movies-so I hung out in other corners of the house. Sometimes the music alone would give me that nails on chalkboard feel. It probably didn't help I was reading a book that fueled my anxiety further and yet I couldn't put it down. Oh, you want to know which book? This
one-
at times made me feel like I was being punched in the gut. I had to put it away-but I was entranced in the story and had to go peek. And more peeking lead me to continue. The whole past week has been a dizzy dance. I hope you are doing well-I have missed you!
Yesterday my daughter convinced me to go with her to mall. We needed to finish up her her back to school shopping. What a trip-I was discussing an idea I have to do an online class. I was using a fake crow to demonstrate-let's just say I was caught making a fool out of myself. I'm okay with it-I mean if I decide to go down this path-I can't let that stop me. I asked my daughter, "Do I embarrass you?" She told me, I was her best friend and she loves me just the way I am. The only thing that wears her out a bit-is my rambling idea list. Maybe I will learn to edit myself-just a bit!
Margaret
gave us a challenge to write a poem about a piece of art which reflected the mood of this artistic interpretation:
Stillness. Silence. Solitude.
I love these three words-so not part of my world, but I do love having quiet time to reflect, to write, to work through a creative idea.
"For as long as I can remember I have suffered from a deep feeling of anxiety which I have tried to express in my art."
- Edvard Munch
Woman on the Verandah, 1924 -by Edvard Munch
When I have anxiety I crave these three S's.

Sloth Dance

Sloth like
I wish to escape
only hear ocean's heart
entwined with mine
in blueness I linger
salty white caps nudge me
towards huge water lapping thoughts
drifting in n' out of blue n' gold
my thumping head tosses in my storm
floating arms embrace me
Tiny dots of light dance
as dawn's secret breaks and drapes
silver strands of wonder
sunlight tickles my toes inviting me to
follow sandy carpet towards
treasure mapped hope
X
I want to give a shout out to Adam Champion! If you get a chance to visit him-he is a talented poet who has started a facebook page called Independent Poetry Society! He likes to share poems, feature poetic blogs and holds contests. He hopes to publish other poets(the winners of his poetry contests) in an annual poetry journal. He was so kind and featured my Iris Romance poem. I am sorry Adam for the delay! Adam is in the Army and writes poetry-he is very talented! If you get a chance stop by and like his page or offer a kind word! We all need feedback~
Thank you Adam it was a true honor to be selected and thank you for your service to our country and tell your family thank you, too!
Over in the Garden,
Hedgewitch
inspired us to write a Fib poem-I thought about the sea and my anxiety and went along the same lines as my above poem.
"Fib is an experimental Western poetry form,…based on the Fibonacci sequence. The typical fib is a six line, 20 syllable poem with a syllable count by line of 1/1/2/3/5/8 - with as many syllables per line as the line's corresponding place in the Fibonacci sequence... The only restriction on a Fib is that the syllable count follow the Fibonacci sequence…"
It was suggested we could write free verse and do a word count instead of syllables.
I am the Nautilus shell in the storm.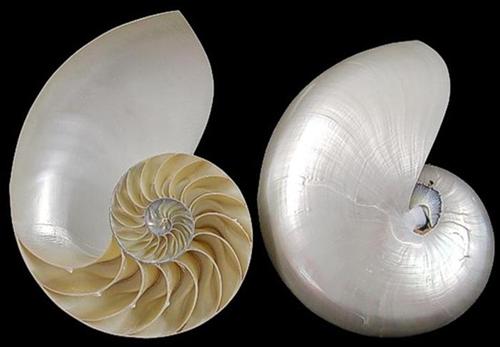 *****
Blue
notes
spiral inwards
silver eye threaded
tiny dots of light dance
white caps toss me a treasured beacon glow
I
listen
escape storm
salty white caps
of you linger tossing me
light dances as home's golden drapes open wide
calm
blows
over me
dolphins toss me
towards dawn's timeless movie stage
golden ratio reveals strands of hope's timeless treasure
I
drift
deep blue
wonder loses me
waves gently sing a lullaby
love revealed in silver strands of moonlit serenade